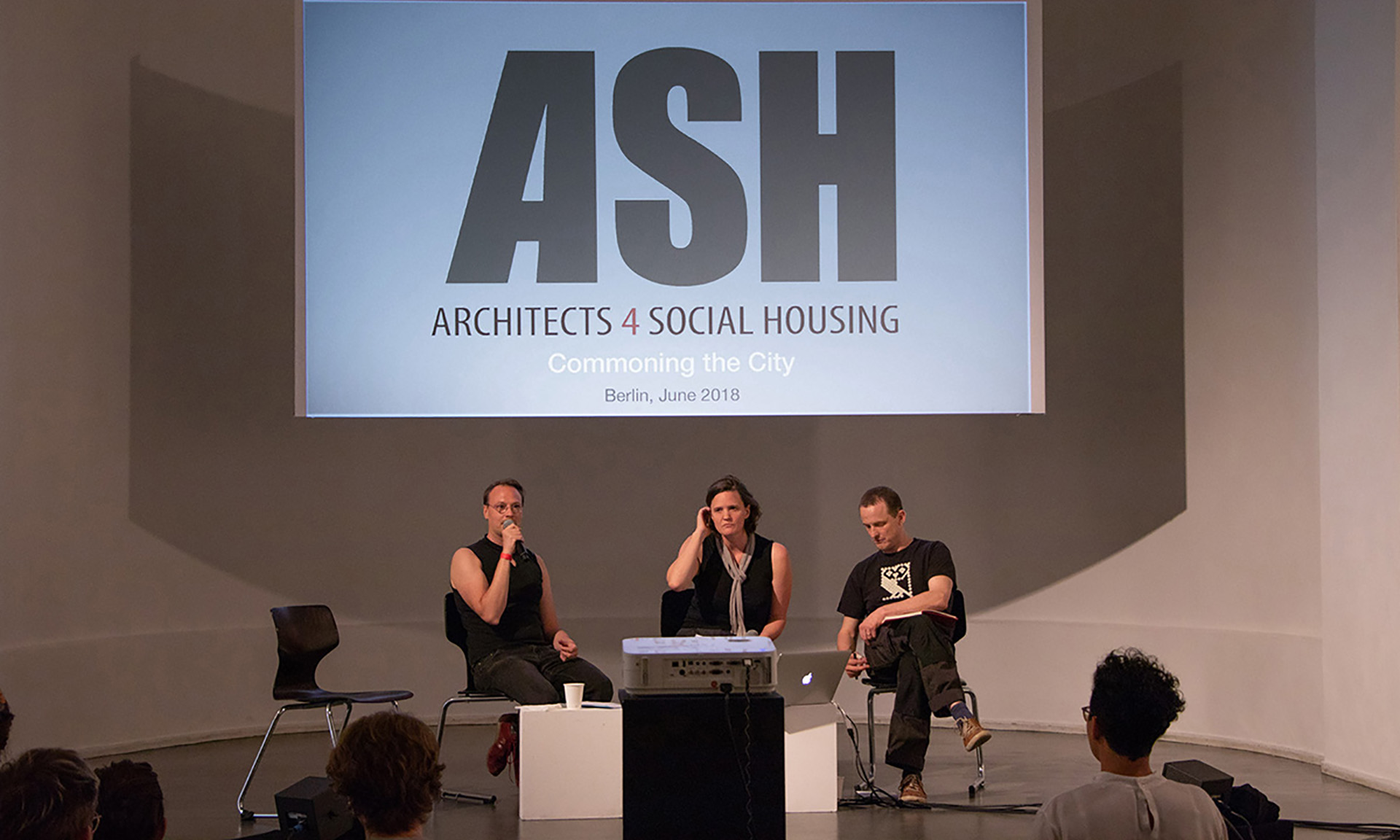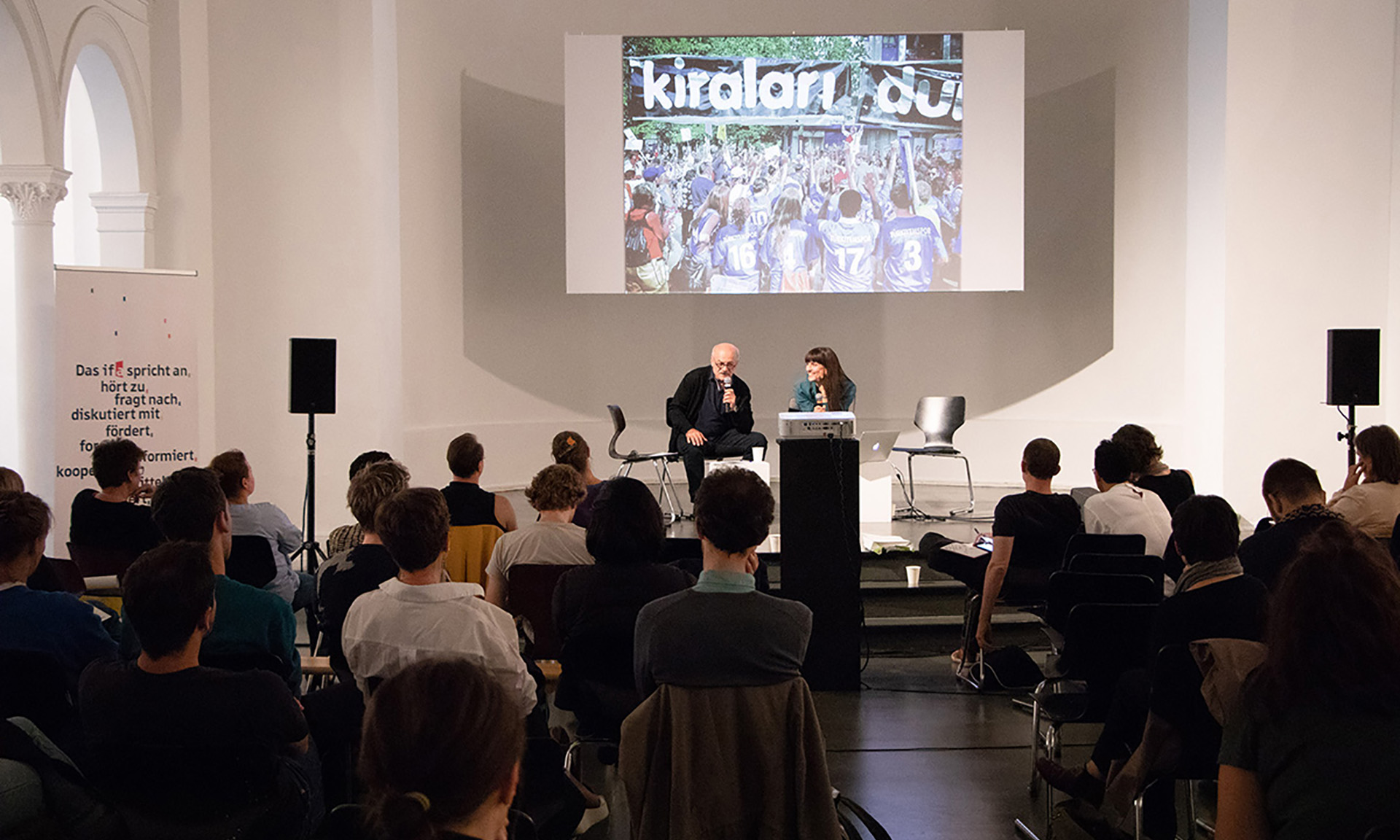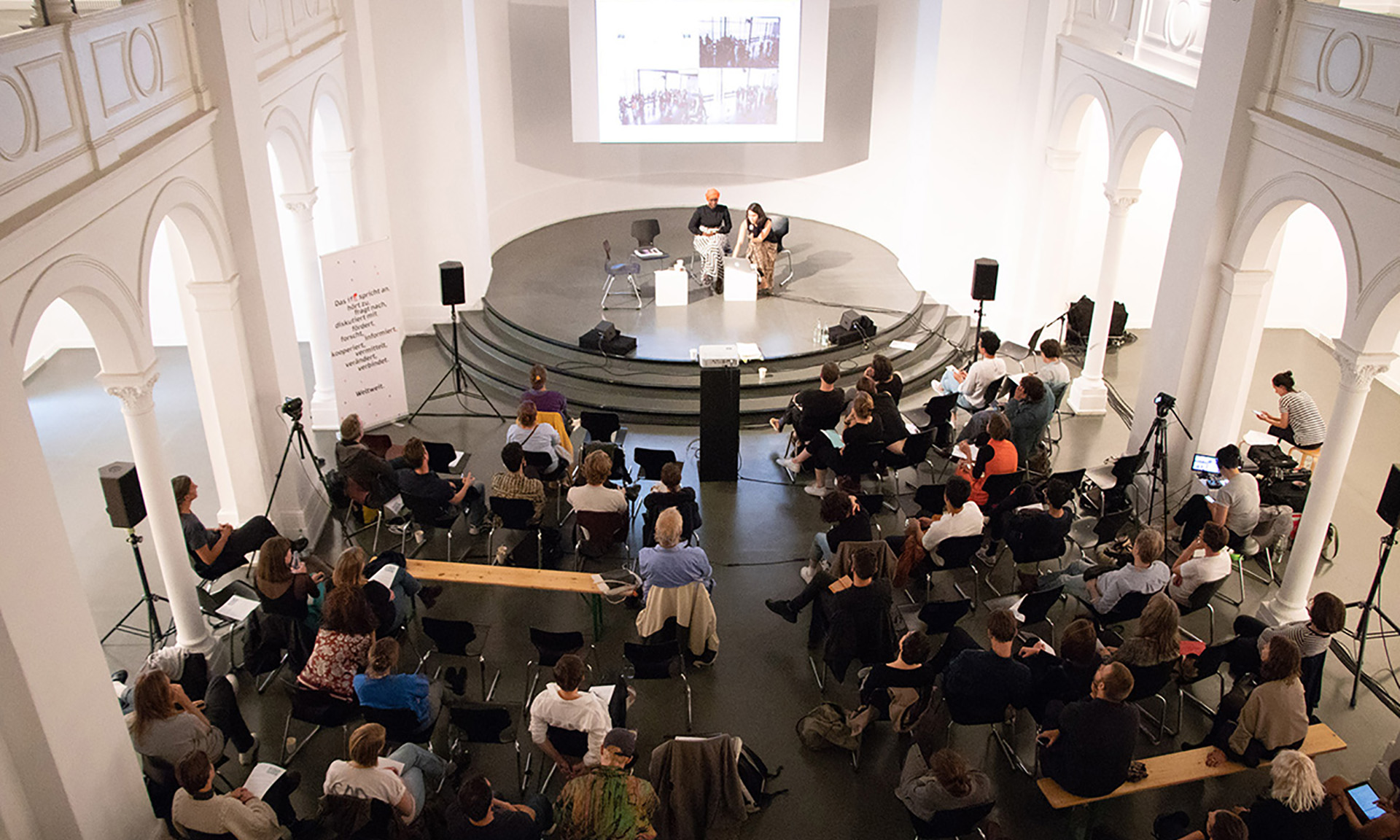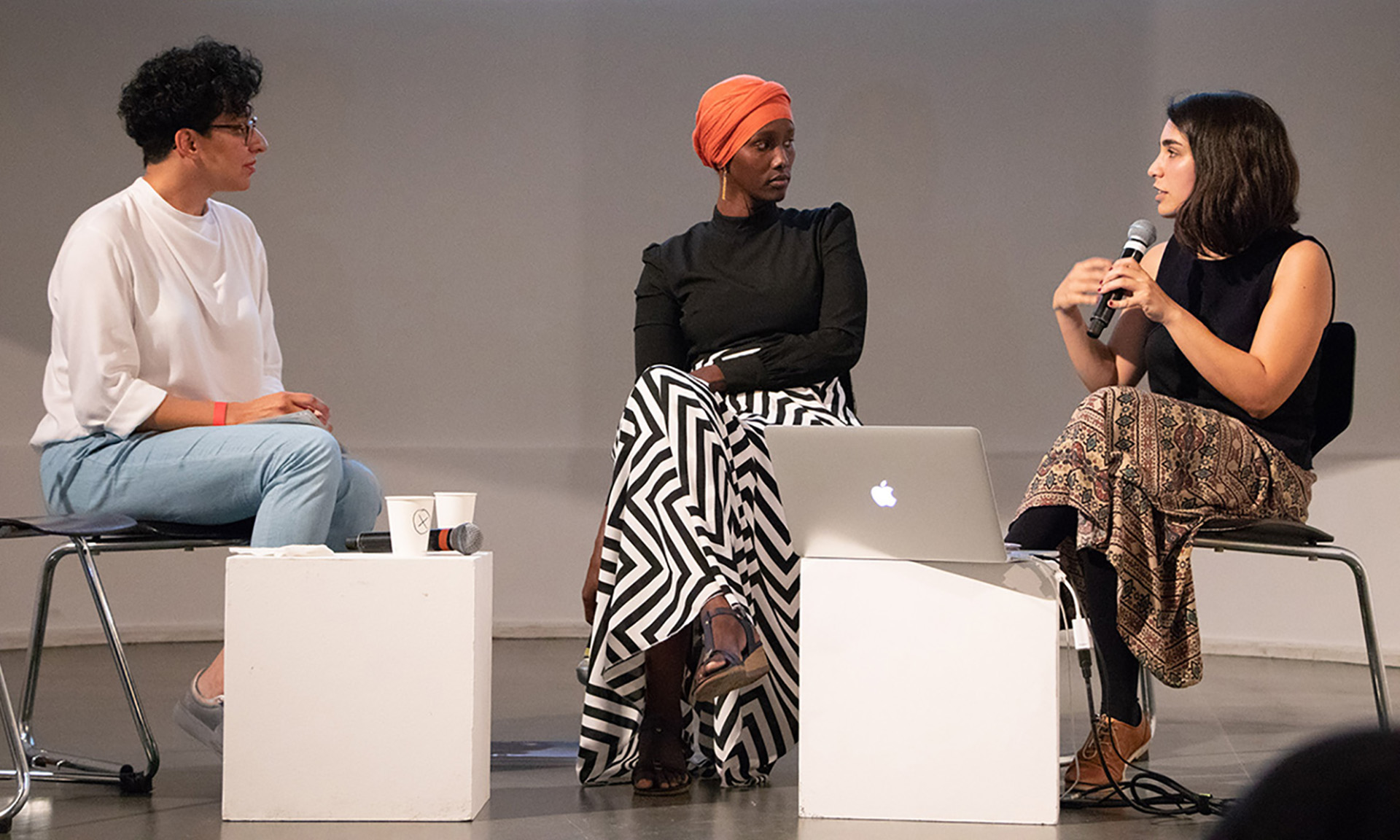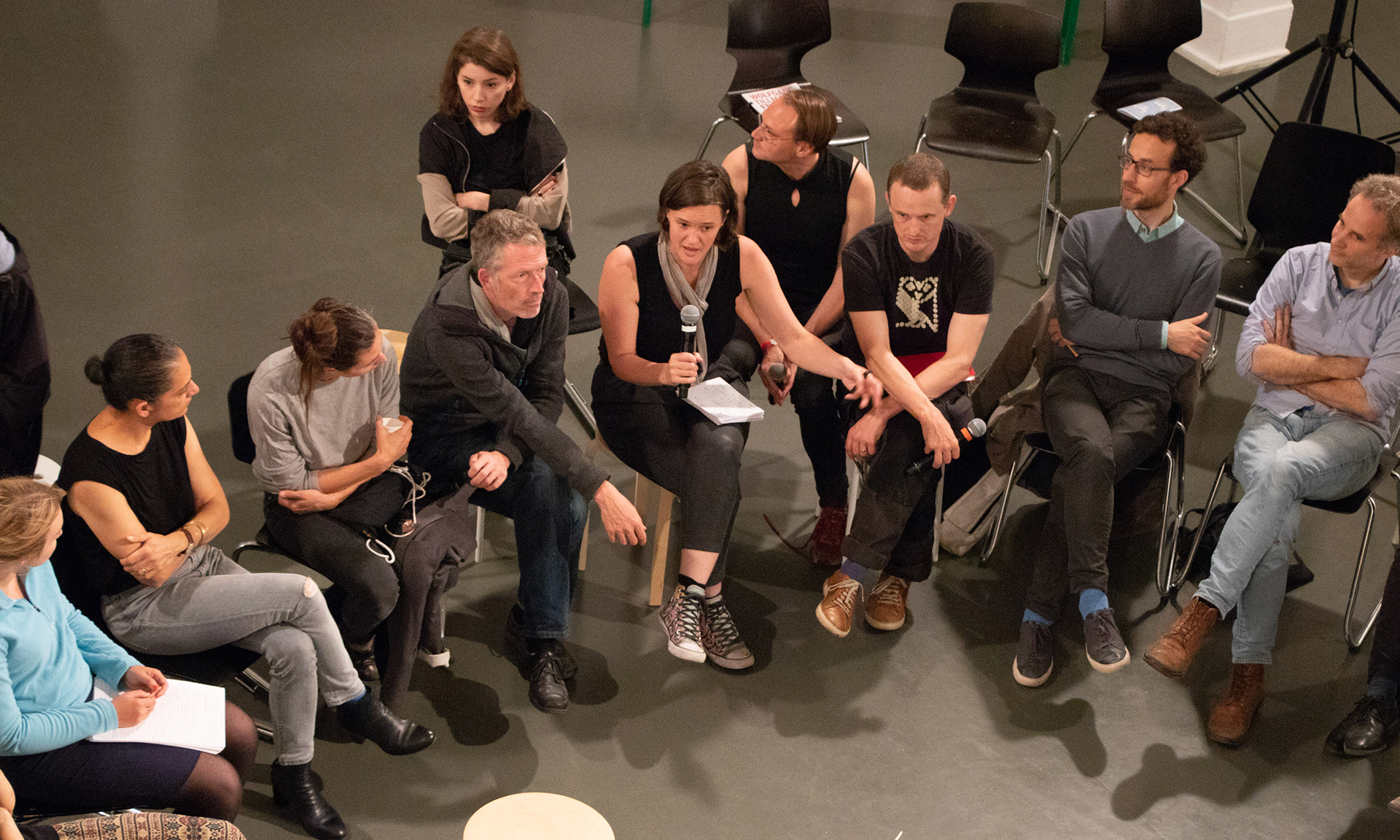 Forum zu Bestand, Betriebssysteme, Alltagspraxis und planerische Agencies im Rahmen der Ausstellung "An Atlas of Commoning" im Kunstraum Kreuzberg, Kunstquartier Bethanien.

Die Wanderausstellung "An Atlas of Commoning" behandelt drei Spannungsfelder, in denen sich die Aushandlungsprozesse des Gemeinschaffens abspielen: Eigentum– Zugang, Produktion–Reproduktion sowie Recht–Solidarität. Das Forum "Commoning Berlin" ergänzt die Ausstellung um den lokalen Kontext Berlins und um ein viertes Spannungsfeld: Zeit–Ressourcen.
Gemeinschaffen (Commoning) ist ein Prozess, der von Gemeinschaffenden (Commonern) Zeit und Ressourcen beansprucht. Beides bildet die Voraussetzung für den Prozess, der die Gemeingüter (Commons) sichtbar, erfahrbar und zugänglich macht sowie politische und gesellschaftliche Debatten, Aushandlungen und Veränderungen anstößt. Die "Erträge" des Gemeinschaffens – Zugang, Verfügbarkeit und Erhalt der Gemeingüter – sind von hohem Gemeinnutz. Sie machen städtische Räume zu Orten, die von denen gestaltet werden, die ihn in ihrem Gebrauch re/produzieren. In diesem Prozess müssen sich Planer*innen heute positionieren und ihr professionelles Selbstverständnis neu ausrichten. Als Teil der Gesellschaft beginnen sie, gemeinsame Aufgaben mit anderen Beteiligten zu erfüllen: Sie werden zu Agent:innen, die in verschiedenen Konstellationen mit Nutzer:innen, Politik und Verwaltung an einer anderen, Gemeingutschaffenden Raumproduktion zusammenarbeiten. Sie werden zu Commonern und sie praktizieren Architektur als potentielle Commons.
Wo stehen wir heute und welchen Fragestellungen, Herausforderungen und Hürden stehen wir gegenüber? Wie kann eine Langfristigkeit des Gemeinschaffens gesichert werden und welche Rolle spielen zeitliche, finanzielle und räumliche Ressourcen? Wie können nutzer:innenbestimmte und planerische Fragen in der kooperativen Re/Produktion von Stadt zusammengeführt werden?